Romeo's Pizza and Coldberry Outlets in Abuja Turns to another Mecca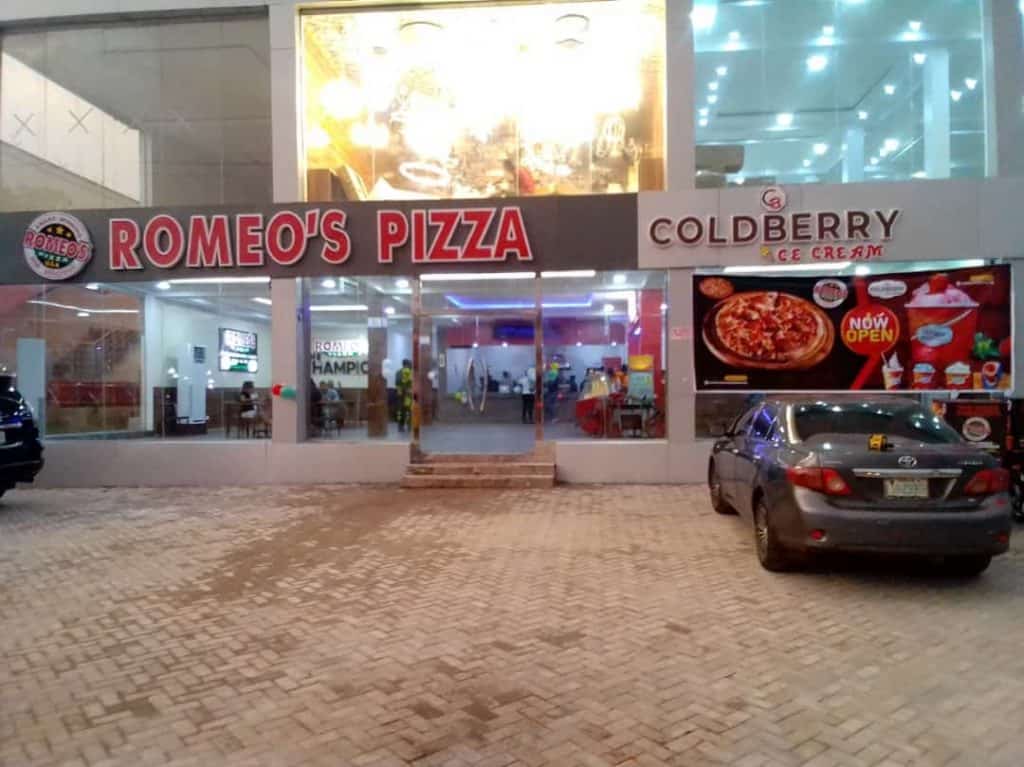 The newly opened Romeo's pizza and Coldberry Ice Cream, located at Garki and Gwarimpa has become
the most visited places in Abuja of recent.
According to a survey conducted by Travelers Guide Magazine, the two locations had an upward of more
ten thousand visitors in the last two days.
The magazine said that no event had witnessed such a mammoth crowd in recent times.
Speaking with the magazine, Ifeanyi Onwubiko, the chairman of Irukka Online Limited, the owner of the
Romeo's pizza franchise in Nigeria said that he is not surprised by the large turnout of people.
According to him, Nigerians love good things and that was why he brought the fastest-selling pizza in the
The United States to Nigeria.
He said that what made Romeo's pizza and Coldberry Ice cream unique is because it was made with
good health is at the back of the mind of the owners.
Onwubiko said they would continue to give Nigerians the best in the Quick Service Restaurants. He said
that within the next one year, Romeo's pizza and Colberry Ice cream would have more than 50 outlets in
different parts of the Country.
His words, "I want to appreciate Abuja residents for the massive response they gave to Romeo's pizza
and Coldberry Ice on the day of the opening. We are humbled by the gesture. We are here to take the
Quick Service Restaurant to the next level. Romeo's pizza in the United States is the fastest pizza outlet
there and is creating a lot of employment and boosting the economy of their country.
We also want to do the same here in Nigeria. By this time next year, we hope to have more than 50
outlets in different parts of the country."
Romeo's Pizza and Coldberry Ice Cream Outlets In Abuja Turns To Another Mecca