Valentine's Day Deal, Pizza Restaurant Special, and Discounts 2022
Planning a time out at a food restaurant or date night at a food restaurant has never been easier—especially on Valentine's Day! Here is what you need to do, you could either place a call through to order online or walk into any of your favorite restaurants. And if you asked us our favorite meal to share? Pizza, of course! Luckily, Romeo's Pizza NG is offering a special kind of pizza deal just in time for February and Valentine's special. They're cheesy, delicious, and prepared with love!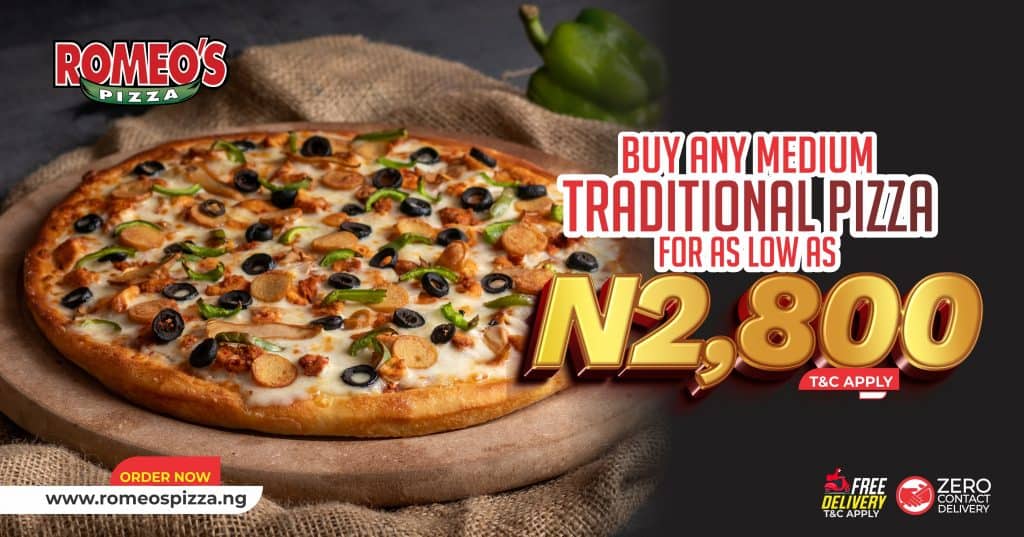 Best Valentine's Day Restaurant Deals | Best Valentine's Day Food Deals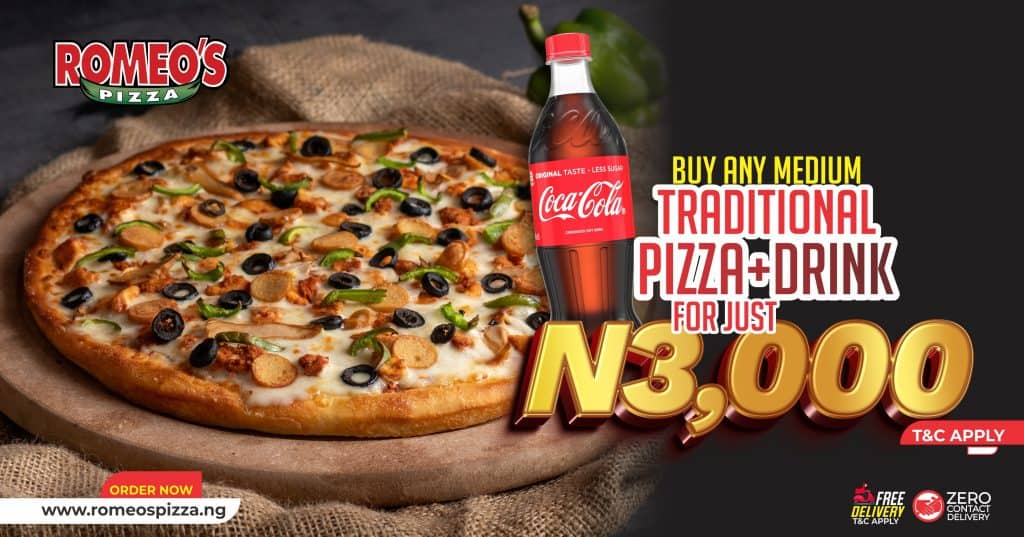 Every year, Romeo's Pizza NG wants to celebrate Valentine's Day with her customers with an incredible deal featuring the medium traditional pizza for as low as N2800 / N3000.
Here is How to get free Pizza at Romeos Pizza all February long
Order Now >>
Best Valentine's Day Restaurant Deals, Best Valentine's Day Food Deals, Romeos Pizza Nigeria – Pizza Delivery Near You. Pizza deals near your, Pizza Promo, Pizza Delivery Shop, Pizza near me, Pizza shop near me, order pizza online for delivery, pizza, take away, take away food, domino's, pizza delivery, pizza online, order pizza online, order pizza, order pizza near me, order pizza online near me, best pizza, order pizza at dominos, order a pizza online dominos, order pizza delivery online, home delivery, Romeos Pizza Menu, order a pizza online Romeo, Domino Pizza