Happy Valentine's Day 2022
Where to Get All the Love and Pizza for Valentine's Day 2022?
Valentine's Day Deal, Pizza Restaurant Special, and Discounts 2022
How do you like to spend your valentine's day? With what and whom would you like to share your valentine's day?
It doesn't matter if you're spending February 14 with your loved ones, your boo, your sweetie, your roommate, your teammate, or colleagues or you are running solo, honestly, our delicious cheesy pizza is honestly all you need. (And it definitely doesn't care about your relationship status.)
What day is Valentine's Day 2022? And What is Valentine's Day Celebration?
Valentine's Day 2022 falls on Monday, February 14. The annual holiday takes place every year on this day in honor of St. Valentine to celebrate the love of all kinds—romantic, friendship, family, and of course, yourself!
Best Valentine's Day Restaurant Deals
Check out the all cheesy pick-up menus served up by Romeo's Pizza for Valentine's Day by visiting any of our stores nationwide or our social media pages (Facebook, Instagram, and Twitter pages) or place your order online >>>
You can also take advantage of the ongoing promo in all Romeo's pizza outlets nationwide, giving everyone a reason to celebrate their loved ones.
Best Valentine's Day Restaurant Deals | Best Valentine's Day Food Deals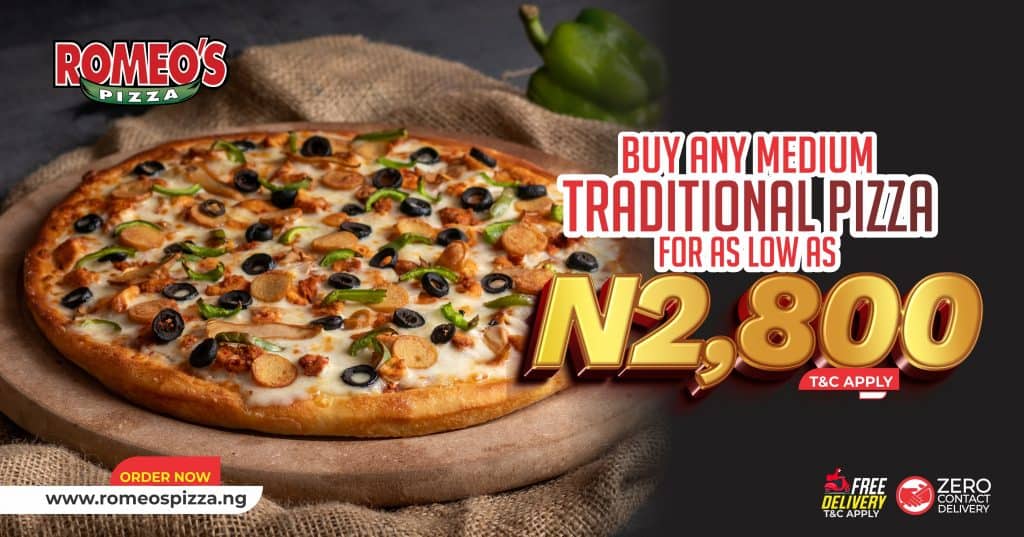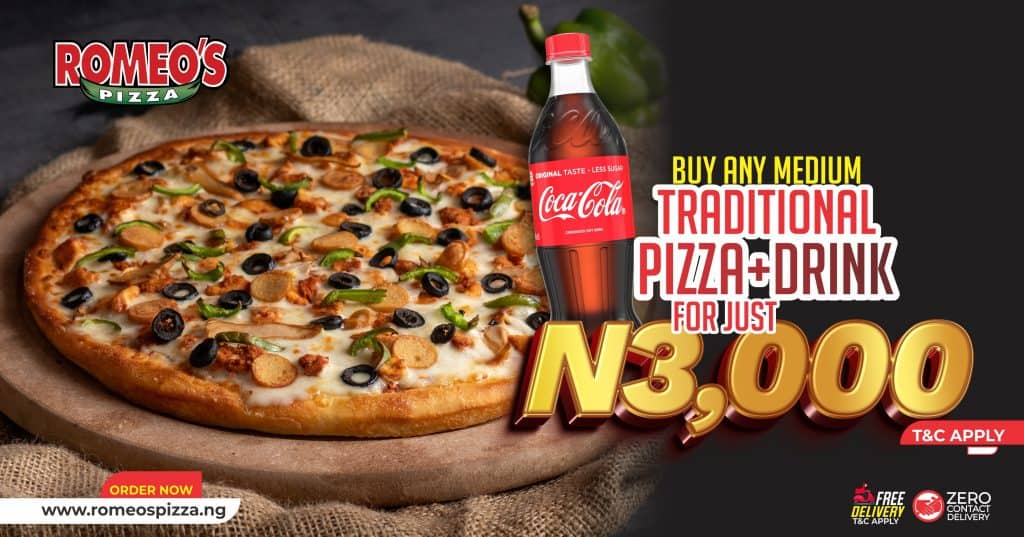 Best Valentine's Day Restaurant Deals, Best Valentine's Day Food Deals, Romeos Pizza Nigeria – Pizza Delivery Near You. Pizza deals near your, Pizza Promo, Pizza Delivery Shop, Pizza near me, Pizza shop near me, order pizza online for delivery, pizza, take away, take away food, domino's, pizza delivery, pizza online, order pizza online, order pizza, order pizza near me, order pizza online near me, best pizza, order pizza at dominos, order a pizza online dominos, order pizza delivery online, home delivery, Romeos Pizza Menu, order a pizza online Romeo, Domino Pizza